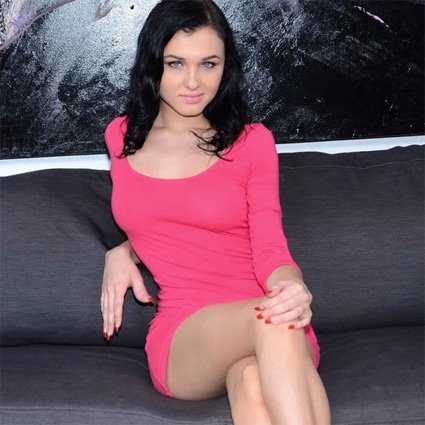 Girls come from all over the world to try out for First Time Auditions, and this time on the casting couch we get to check out a steaming hot Russian girl with a great body and no shyness when it comes to fucking on camera! Check out the tits and ass on this girl, she's got plenty to go around!
Christina Snow was one hot European chick. Straight from Russia, this hot mama brought no cold war memories with her. She is ALL hot! Her accent, alone, was enough to get you hard and wanna nut. Christina's body was creamy white, her eyes bright blue, and her hungry European pussy was pink and delicious. Watch Bruno fuck America into her hungry Russian pussy. Christina begged for his cum to be sprayed all over her tight little ass and moaned wildly when Bruno hosed her down.
Christina Snow has nice tits and a really full sexy ass, I can picture her doing a whole lot more hardcore, especially if she starts taking it in the ass too!