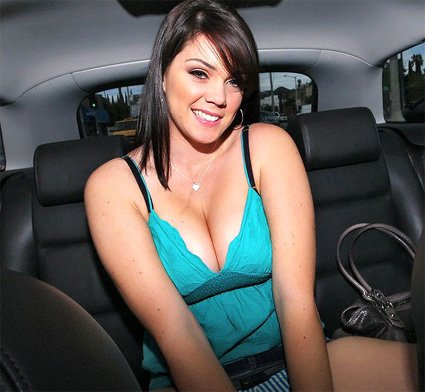 Now this is an interesting girl for First Time Auditions. Unlike the usual stick thin teens, sexy Alison is a 19 year old with some meat on her bones. Call her well rounded or a little sort, it's all good because it means she has a nice full ass and some super cute jiggly teen titties. Check out the story of her first on camera fuck:
Well we picked up alison as soon as she got off work, to come and hang out with us for her First Audition. She found out about us online and heard we are doing nude modeling and was interested so we decided to give her a shot. If she did good in the first step we could bring out VooDoo and see how she does in the real thing. She wasted no time in getting busy and before you knew it she was fingering herself with 2 fingers. I had to call my boy VooDoo, he came and saw her masturbating and Immediately starting eating her out afterwards he banged her silly, this girl took it like a true champ and loved every minute of it. We may be seeing her again sometime soon.
With a sexy natural curvy teen body like hers, I hope we see more of her again soon, especially because she loves a good cumshot!